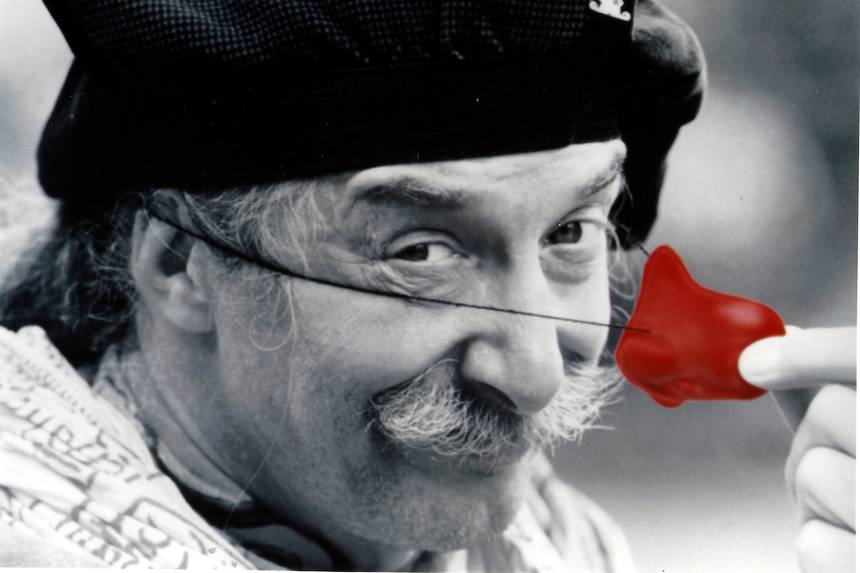 I received an interesting and very kind letter from Patch Adams recently after sending him a copy of Fallible. (Of note: he is one of the few people I know of that still hand-writes letters. It's very charming.) He relayed to me his story of severe depression. Instead of receiving treatment however, he simply decided to "never had a bad day again" many years ago, and he supposedly hasn't. He also mentioned that he has been able to "cure" PTSD in a small group of returning soldiers with humor. In all his years of practice, he has never diagnosed someone with a mental illness nor treated anyone with a psychotropic.
I'm having a hard time with this. I don't want to disbelieve him, or the many others who have similar beliefs that mental illness is little more than a pharmaceutical company invention, but it is certainly inconsistent with the medical view of mental illness. There was a great book that I quote in Fallible called Lost Connections by Johann Hari. It's a very interesting read, but the main thesis is that the dramatically changing ways in which we interact with each other and the world is the cause of increased "mental illness." He also points to evidence that much of the scientific data on the medical model is weak at best, though he doesn't boil down the presence of mental illness to a choice. He mainly focuses on depression and anxiety.
I definitely think that Hari's correct on the origins of the current epidemic of depression and anxiety, but I'm torn as to what the best response may be. There is a strong likelihood of an element of placebo in taking a psychotropic medication for depression and/or anxiety, probably even in my own case. I frankly don't care if it's a placebo effect for me or not. You could argue that the side effects outweigh the placebo benefit, but I do feel that my medications make a difference in my anxiety and depression.
Dr. Adams, a very kind and generous man, takes it beyond depression and anxiety to any mental illness, choosing not to diagnose mental illnesses that can lead to psychosis such as bipolar or schizophrenia. I do think that is too far, but could someone with depression or anxiety simply "decide" to not struggle with that anymore? There is always an element of choice in how we respond to external or internal stimuli, but you wonder if deciding not to deal with such things depends upon a matter of degree; it begs the question of whether the individual truly had a diagnosable condition in the first place.
As with most things in life, there is unlikely to be a black-and-white answer to any of this. Some people require medication, but it should not be viewed as an ultimate solution in and of itself, no matter the circumstances. There is likely a large cause of depression and anxiety from our ever-evolving interactions with life, but that doesn't make it less real, or negate the need for true treatment. Some of us probably can improve our illness through deciding how to approach it differently. But to boil it down completely to a basic choice is too simplistic and binary to fit in the real world.
Leave your thoughts in the comments section below.